Motorized Zoom Lens Controller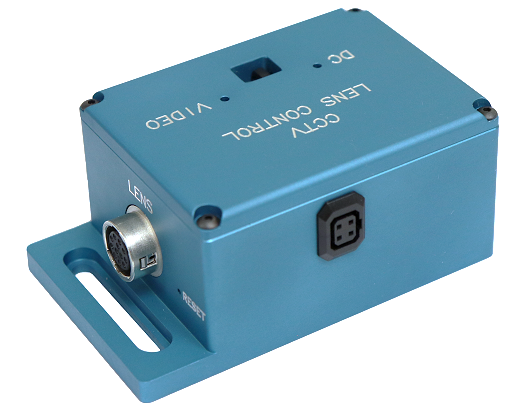 (Product ID: LC-1S)
Operate any camera with a motorized zoom lens using the Motorized Zoom Lens Controller. Ideal for integrated remote surveillance and security systems and long-range surveillance applications like border and port security. The Motorized Zoom Lens Controller (LC-1S) is a compact controller for motorized zoom lenses. The LC-1S can operate lenses with up to three motors with or without potentiometers as well as auto-iris lenses with DC or Video iris. The Ethernet connection makes communication much simpler than traditional serial lens controllers and also allows it to be operated over a longer distance than serial devices.
Integrate control of your lens into your own software using the available API command structure. This command structure is compatible with Windows, Linux and MacOS.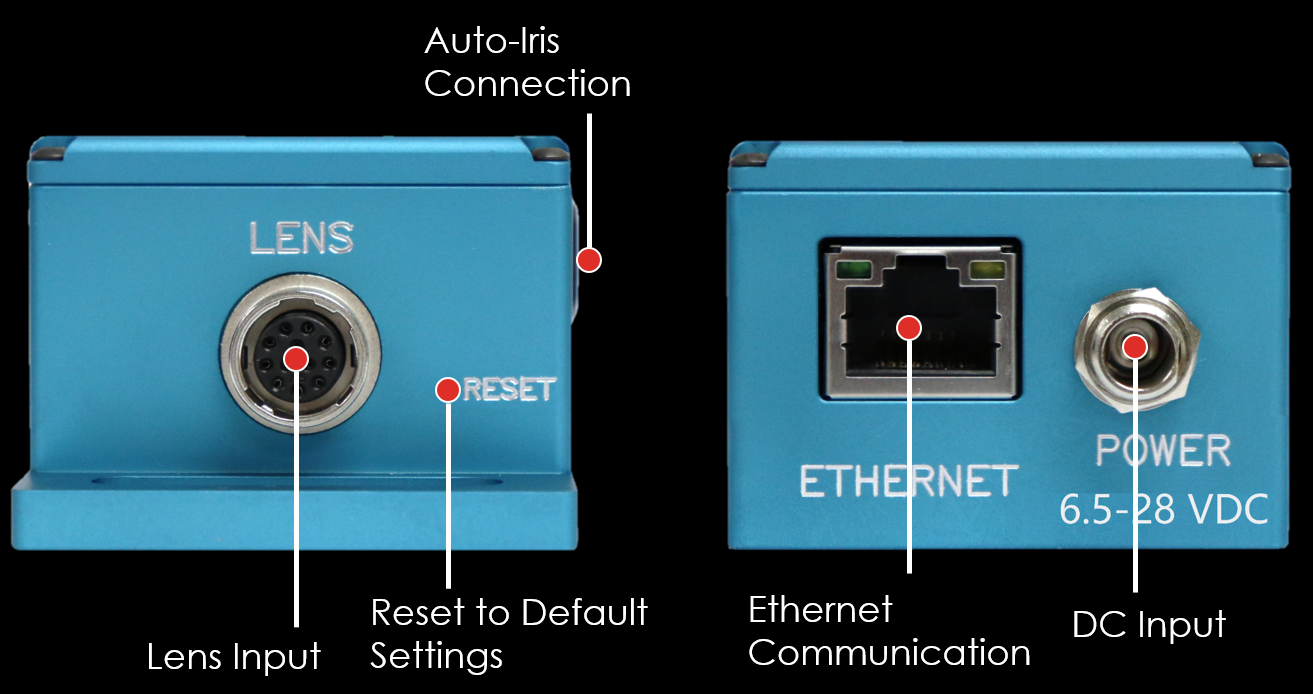 Features
Accurate control of Zoom, Focus, and Iris (motorized and DC/Video Auto-Iris)
10/100Mbps Ethernet interface
Connect to and control multiple devices over a local network
Easy to use software interface or TCP/IP API commands
Programmable preset capability to easily store and recall saved positions on the lens
Hirose locking connector for lens communication (zoom, focus and motorized iris)
Standard 4 pin EIAJ connector for Auto Iris (DC or Video)
Support services like wiring to a lens and lens matching for specific applications are also available.
The LC-1S is designed and made in the U.S.A. right here in our production facility in Dayton, OH.
---
---
Downloads
Motorized Zoom Lens Controller (LC-1S) Datasheet.pdf
Motorized Zoom Lens Controller (LC-1S) User Manual.pdf
API Programming Reference (LC-1S).pdf
User Interface: v.1.0.7 Windows (32-bit)
Firmware (For LC -1s with serial number 19XXX): v3.0.7
Firmware (For LC-1s with serial number 21XXX): v3.0.7_new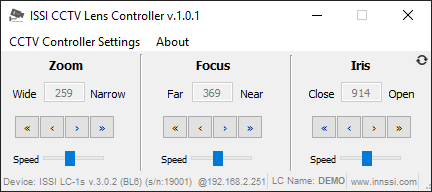 ---
If you are using a 3-motor lens and do not require auto-iris, check out our discount previous generation controllers.
---

EU Declaration of Conformity.pdf
---
For ordering information please contact our sales department: issi-sales@innssi.com or call us at (937) 630-3012
For technical support, please contact our support department: support@innssi.com or call us at (937) 630-3012
---