Intelligence, Surveillance and Reconnaissance
ISSI operates, maintains and upgrades the Optical Measurements Facility (OMF) for the Materials and Manufacturing Directorate of the Air Force Research Laboratory. The OMF was developed as a national resource for characterizing the optical properties of materials. It has the capability to measure, correlate and analyze the optical behavior of materials from the ultraviolet through the infrared. The OMF can measure directional reflectance, emittance and scattering properties of materials at various angles and operational temperatures and in various polarization states. Understanding these light-matter interactions is foundational to advances in sensing and other defense applications.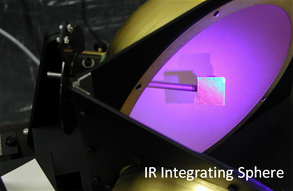 The facility was established in 1991 to provide the Air Force and Department of Defense with reproducible, accurate results and a reasonable sample throughput. For more than two decades, the OMF has provided data and insight to numerous national defense programs ranging from basic research to quick response operational support.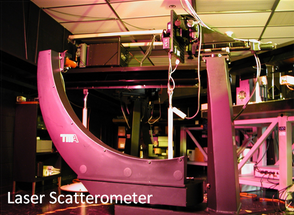 ISSI provides highly specialized personnel, material and equipment purchasing, and instrumentation design to support the execution, analysis, and reporting of research conducted in the OMF. ISSI has the appropriate processes and clearances for the sensitive data being generated in this facility.