Scientific CCD Camera
(Product ID: PSP-CCD-C, PSP-CCD-M)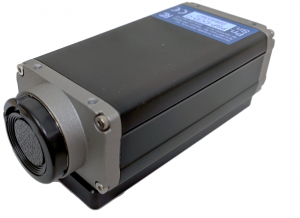 The PSP-CCD is a 2-megapixel CCD camera used for pressure and temperature sensitive paint data acquisition. The camera is small and lightweight allowing for an array of cameras to be mounted in a tight place for larger scale models and applications. Communication with the PSP-CCD is via Gigabit Ethernet. The camera comes in two options, one a color sensor and one a monochrome sensor. The color camera is used in Binary PSP and particle shadow velocimetry applications whereas the monochrome version is used in monochrome PSP or surface stress sensitive film applications.
---
---
Binary pressure sensitive paint data is acquired using a CCD color array (PSP-CCD-C). Rather than use optical filters in front of the camera lens, the filtering is applied on the chip using a Bayer filter. The Bayer filter separates the two spectrally different signals from the Binary pressure sensitive paint.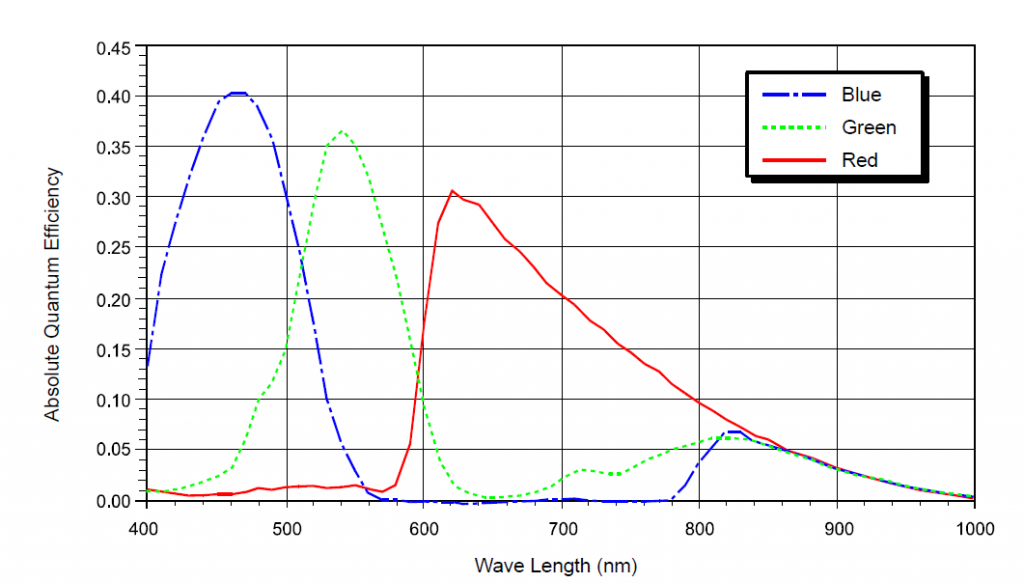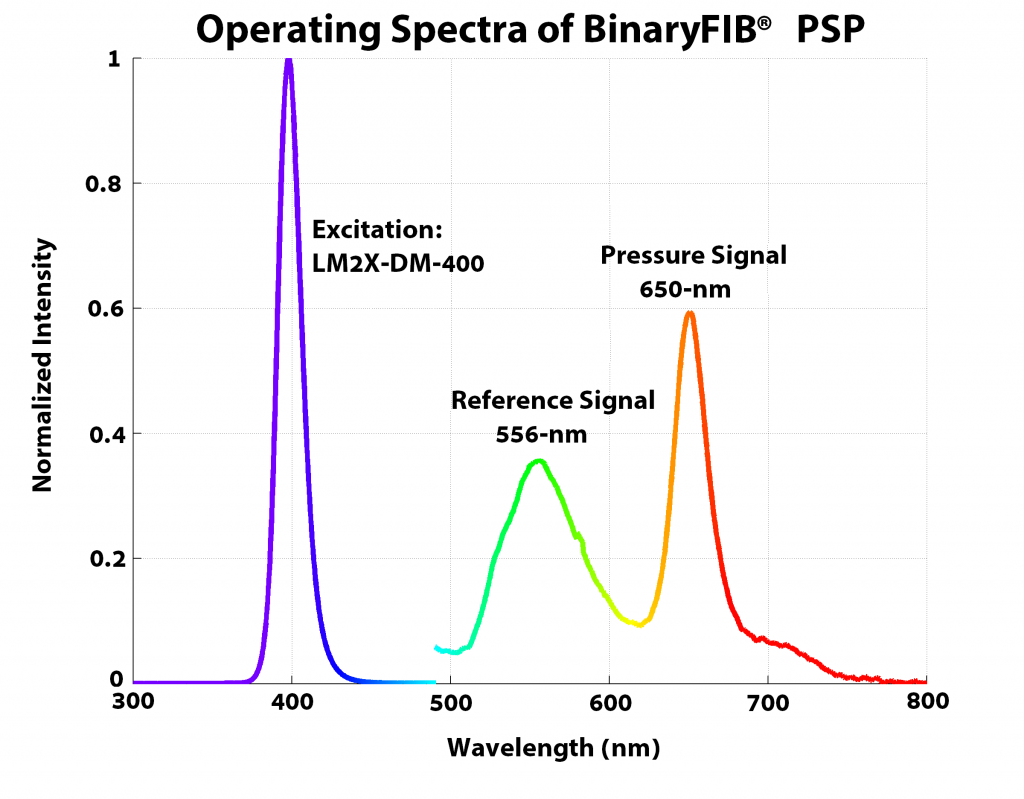 The PSP-CCD features an easy-to-use interface, known as ProAcquire for both the color and monochrome platforms. This interface, known as ProAcquire, integrates all of the necessary controls into a streamlined interface.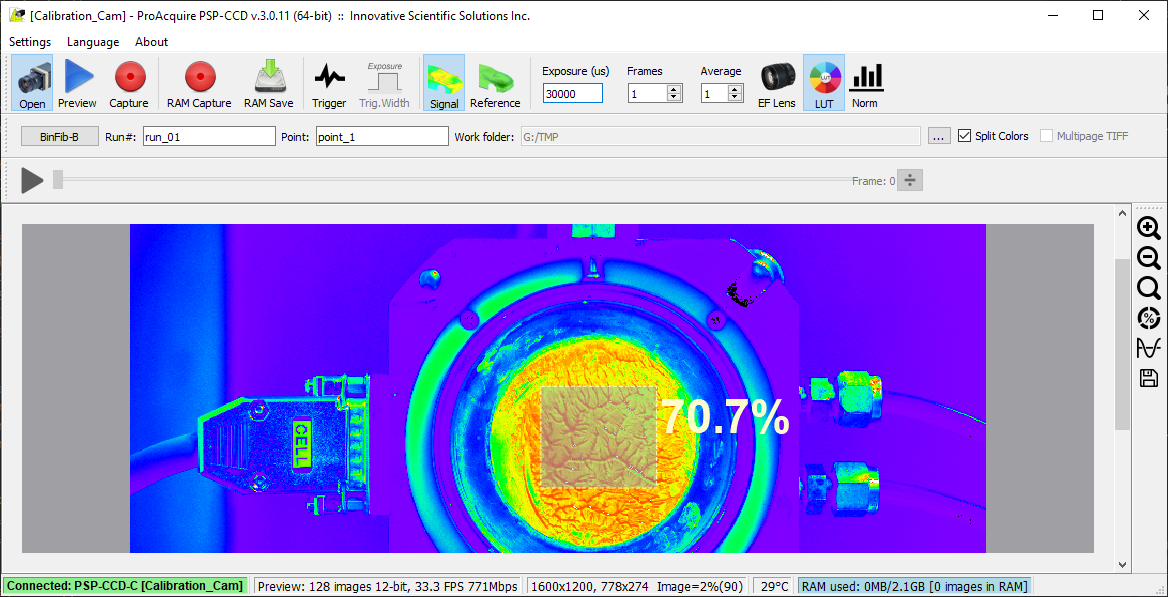 ProAcquire also features what is known as "multi-camera" mode. This optional add-on to ProAcquire is used to control mutiple cameras over the local network via a single user interface. For applications where the acquisition from multiple cameras needs to be seamlessly synchronized, the multi-camera software add-on is a must.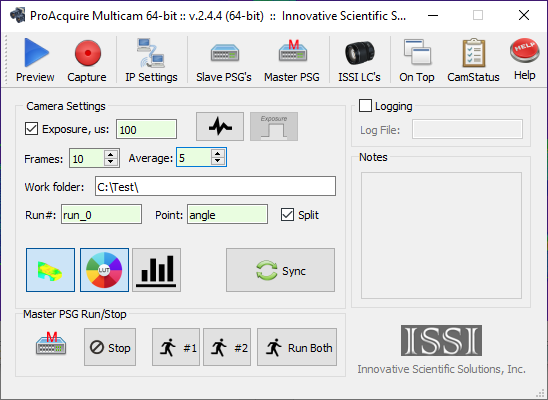 ---
Downloads
CCD Camera Operation Manual.pdf
Cameras Purchased Prior to November 2018:
Windows 32-bit User Interface: ProAcquire_2.5.3_GigE_x86.exe
Windows 64-bit User Interface: ProAcquire_2.5.3_GigE_x64.exe
Cameras Purchased November 2018-present:
Windows 64-bit User Interface: ProAcquire_3.0.12_GigE_x64.exe
---
For ordering information please contact our sales department: issi-sales@innssi.com or call us at (937) 630-3012
For technical support, please contact our support department: support@innssi.com or call us at (937) 630-3012
---