Coming Soon
Motorized Zoom Lens Controller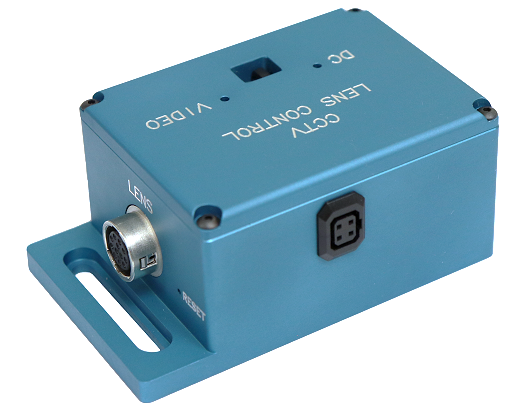 (Product ID: LC-1S)
The Motorized Zoom Lens Controller (LC-1S) is a compact controller for motorized zoom lenses. The LC-1S can operate lenses with up to three motors with or without potentiometers as well as auto-iris lenses with DC or Video iris. The Ethernet connection makes communication much simpler than traditional serial lens controllers and also allows it to be operated over a longer distance than serial devices.
The LC-1S is compatible with Windows, Linux and Mac via API commands.
Features
Control motorized zoom lenses with 9-16V motors
Accurate control of Zoom, Focus, and Aperture
10/100Mbps Ethernet interface
Connect to and control multiple devices over a local network
Easy to use software interface or TCP/IP API commands
Unlimited programmable preset capability to easily store and recall saved positions on the lens
Hirose locking connector for lens communication (zoom, focus and motorized iris)
Standard 4 pin EIAJ connector for Auto Iris (DC or Video)
Uses for this device include Closed-circuit television systems (CCTV), event monitoring, wide-area surveillance, machine vision, and optical based measurements in wind tunnels or other large test facilities.
---
Downloads
CCTV Lens Controller (LC-1S) Datasheet.pdf
CCTV Lens Controller (LC-1S) User Manual.pdf
User Interface: v.2.3.3 Windows (32/64 bit)
---
For ordering information please contact our sales department: issi-sales@innssi.com or call us at (937) 630-3012
For technical support, please contact our support department: support@innssi.com or call us at (937) 630-3012
---