Coming Soon!
EF Zoom Lens Controller
(Product ID: LC-PZA1)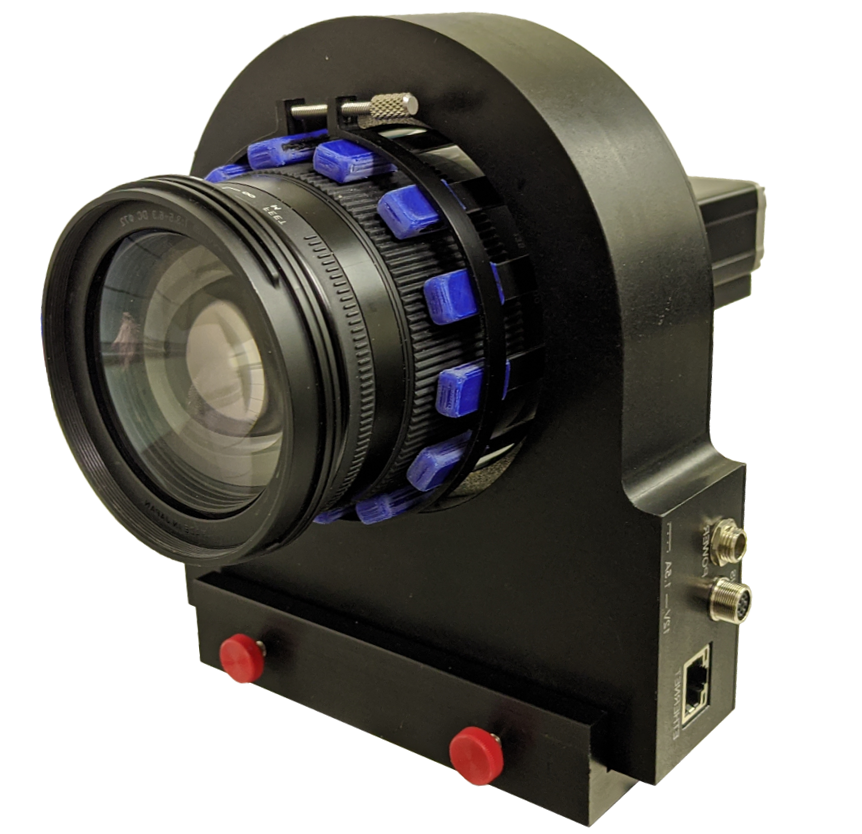 The EF Zoom Lens Controller is designed to operate EF zoom lenses, giving full control of the zoom, focus and aperture of a lens. The controller is designed to operate Canon® EF, EF-S and L series IS auto focus lenses as well as Sigma® and Tamron® EF lenses. Commands for the controller can be written into existing software for both Windows and Linux via API commands. The controller pairs with a LC-PZA1 adapter to connect to a variety of camera mounts. The device is operated via a graphical user interface and allows for preset positions of the lens to be saved and then recalled at any time. It can also be integrated into existing software via TCP/IP API commands in Windows and Linux operating systems.
Features
Remotely control Canon®, Sigma® and Tamron® EF/EF-S auto focus (AF) lenses on any camera
Accurate and repeatable control of Zoom, Focus, and Aperture (Iris)
Image stabilization control (IS for Canon®, OS for Sigma® and VC for Tamron®)
Auto-detection of attached lens and F-number stops with included lens adapter
Lens drift compensation
Auto-detection of zoom range and position (for zoom lens)
10/100 Mbps Ethernet Interface
Programmable preset capability to easily store and recall saved zoom/focus/aperture positions on the lens
c-, M42-, T-, M58 and custom mount options available to connect to a camera
---
Downloads
EF Zoom Controller Datasheet.pdf
EF Zoom Controller Operating Manual.pdf
---
For ordering information please contact our sales department: issi-sales@innssi.com or call us at (937) 630-3012
For technical support, please contact our support department: support@innssi.com or call us at (937) 630-3012